Mobile VoIP
The main reason to use a Mobile VoIP service is to get access to cheap or even free local and international calling. There are also many other benefits to this service that makes it worth the effort to evaluate if it is the right choice for you.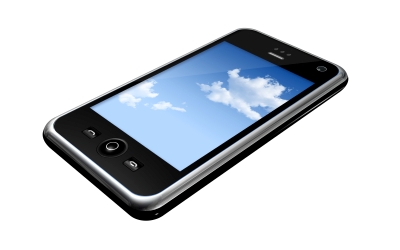 Mobile VoIP Benefits and Comparison
The easiest way to evaluate the benefits of using VoIP for calling on a mobile device is to compare features. We have created a comparison table that looks at the key differences between making calls using the regular cell phone method, and making calls on a cell phone that is running a mobile VoIP application. Every provider that offers this service seems to offer it in a slightly different way so when we show that a feature is checked, then we mean that it is definitely available from some providers although perhaps not from all.
| Feature | Mobile VoIP App | Cell Minutes |
| --- | --- | --- |
| Free VoIP Calling via WiFi | | |
| Monthly Fee Required | | |
| Unlimited minutes | | |
| Uses up Cell Phone minutes | | |
| Uses up Cell Data plan bandwidth | (3G/4G) | N/A |
| Cheap International Calls | | |
| Free International Calls | | |
| Cheap International SMS | | |
| Virtual Office Capabilities* | | |
| Integrates with home VoIP service | | |
* Additional fees may be required
Let's go through these features one by one:
Free Calling over WiFi - If your cell phone is connected to the internet via WiFi, then a mobile calling app will automatically use this connection for voice calling. As WiFi is usually free, the calls are free.
Monthly Fees - There are no monthly fees for services that enable VoIP on mobile devices.
Unlimited minutes - A typical cell phone plan costs are structured based on monthly minutes used.
Cell phone minute usage - This calling service will never use up any of your calling minutes.
Data plan usage - This is only applicable if you are NOT connected via WiFi.
Cheap International Calls - One of the biggest benefits over regular cell phone calls is the incredibly cheap international rates that are available by using a mobile app. For more information, consult our article on cheap International calling options.
Free International Calls - Hard to believe but this is actually widely available. This typically involves a bit of upfront planning to ensure that the person you are calling is also setup with the same service and has the application running on their phone or computer. An example of this is the Skype application.
Cheap International SMS - More commonly known as texting, it can also be done up to 65% cheaper than regular text methods. Services such as Rebtel achieve this by creating a local number as a proxy for you to text to and then this local number forwards the text to the international number that is assigned to this proxy number. This saves on the international portion of the text but you are still charged for the local text through your cell phone plan. You can also send texts in this way from a PC in addition to your cell phone.
Virtual Office - This is useful for business people who are on the road a lot as it can effectively give your cell phone a lot of the functionality of your in-office phone and callers will never know that you are out of the office. For more information take a look at our article on why mobile apps are essential for your business.
Home phone service integration - Home phone integration only works if you already have a home phone service powered by the provider that offers the mobile application. It basically means that your home phone becomes mobile when you are mobile and you can answer or make calls from your mobile using your home phone number.
Apps
There are many companies that have Apps for your smartphone (Android, iPhone or Blackberry) or WiFi enabled device. Here is a list of some of the many companies. Feel free to add a comment at the bottom of this page if you know of others or have an opinion.
Vopium: This service works on almost every Smartphone or WiFi enabled devices via a mobile app. It is a great option for international calling as you can call other Vopium users for free. If the person you are calling is not a user, then you only pay a low rate per minute. This is how the company makes some money.
Fring: Fring is a competitor of Skype's residential product and is yet another app that allows for free app to app calls within its user base.
EQO: This is a easy to use but no frills mobile VoIP app that is becoming a popular choice for business communications.
VOXOX: VOXOX is available for iOS and Android devices and is free. Neat features include in-chat sharing of pictures and videos, translation to over 30 languages, fax and International calling.
There are many different ways in which Mobile VoIP is used and different providers offer different levels of service. So do your research and ensure you get the features you need at the best price available. Services such as Rebtel are not only for USA based use and people in almost any location can take advantage of the service.
Confused about what Service you need?
It can actually be very confusing as to what type of service you are getting as different providers offer different options. Although the actual App is free for your mobile phone, the features offered can be dramatically different. Here are a few examples, so choose wisely:
Mobile extension of an in-office business phone system.
Everything on your mobile phone is effectively identical to your office phone. No fee is required but you pay the per user fee for an in-office extension. A good example of this is the 8x8 mobile service. For more information on this see our Business mobile calling apps article.
Mobile office solution with no in-office phone extension.
Perfect for mobile workers who are always on the go. Monthly fee is based on the number of minutes required but it is typically a cheaper option than an in-office solution. VoIP over WiFi or 3G/4G can save on monthly minutes. Both Nextiva and RingCentral offer this solution.
Personal mobile solution using your home phone service allowing you to take your home number on the road with you.
Great example of this type of service is PhonePower which allows you to leverage your free international calls while you are out of your home.
Simple free App that offers you free nationwide calling by leveraging either VoIP over WiFi or your cell phone data plan.
This is a popular solution with limited features and cheap international calling. Lots of providers such as RebTel, Skype and Vopium offer this type of service and make their money from the cheap international calls.
Although this is a great solution for anyone that is on the go, it is often a smart move to use this as a supplement to a regular VoIP service for your personal home or business use. If you are interested in comparing some of these residential or business offerings, please check out some of the most popular VoIP service providers in the tables below and decide if one of them is right for you.
Home Phone Service Options
Provider*
Highlights
Startup
Reviews
More Info

Special: Unlimited Calling for $6.21/Mo
Keep Your Number or Get New One
45+ Features Included
Money Back Guarantee

30-day Money Back


Read Reviews

Save 53%+ on Your Phone Bill
Over 40 Included Features
Easy Setup & Free Adapter to Use
No Contract or Cancellation Fee

30-day Money Back


Read Reviews

Save on hardware & low monthly rates!
No internet required
Free nationwide calling
Easy setup and no contracts

30-day Money Back


Read Reviews
Business Phone Service Options
Provider*
Highlights
Startup
Reviews
More Info

Top Rated Customer Service
Unlimited Calls, Easy to Use
35+ Features, No Contracts
Dedicated Support Person

Free Trial


Read Reviews

Includes Phones on Select Plans
Outstanding Reliability
Incredible Features

Cancel Anytime


Read Reviews

Free Phones with sign-up
No Contract, No Commitment
USA Based Customer Support
Plans from $14.99/mo

Free Trial


Read Reviews
Related Articles for Further Reading:
WhichVoIP Visitor Comments
#5 : Posted by Skip
Can I call a landline using Skype?
-> Response: Yes you can call a landline but you need to purchase Skype credit and you are then charged per minute rates (around 2c/min). Alternatively you can pay for an actual plan each month for unlimited calls to the USA/CAN.
#4 : Posted by Bob
I have wasted an entire day trying to delete contacts from the program on my phone and online. Would someone make this process known to us! How is it done ?
-> Response: Usually you can delete all contacts. Which type of phone do you have?
#3 : Posted by Olive
I had a message on cell. This is it: Setting a VoIP app (ex.skype) as the default call dialer on your Android device may restrict your access to 911. So is this true and how do I change it?
-> Response: Yes that seems to be case for Skype. Please review this information at the Skype community.
#2 : Posted by Jake
Just got a Magic Jack. Wanted to install it's app for cell phone. Unfortunately, it does not support Windows based cell phones. Can you suggest any decent free or low-cost voip for Windows based cell phones?
-> Response: Good question Jake, both Skype and Rebtel now support Windows phones. We updated the table on this page so thanks for the heads-up.
#1 : Posted by Jessika
Can I use an ipod touch for this?
-> Response: Sure. It just means you can't make or receive calls on the road (i.e. you need WiFi) but you can download apps from the providers on this page to your ipod touch and make/receive calls. Some of the older ipods do not have microphones so keep that in mind (but you can purchase ear buds that have a microphone attached to the cable).