Viber Competitors in 2023
Why is Viber Service so Popular?
If you are worried about exceeding the monthly limit for minutes or text messages on your smartphone, Viber is a worthwhile option to consider. Like so many other people who own smartphones, you may already be using Viber on a regular basis. After all, it is estimated that Viber has over 100 million active users and is now also available for the desktop, and not just Windows, it also is available for the Apple Mac and Linux.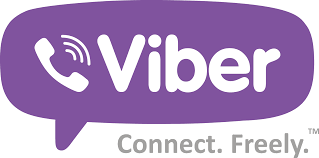 This clever App allows you to make and receive calls, video, and text messages with other Viber users, so you can avoid draining the number of available minutes and text messages that you have each month. There are some limitations to using Viber though. Most notably, you can only use it to communicate with other Viber users. If this is an issue for you, there are some Viber competitors that may be worth researching. In this article we will look at four alternatives to Viber.
Competitor #1 - WhatsApp
WhatsApp grew over 200% in 2013 and has become a very popular App for sending messages. It is estimated to have over 400 million users. There are no calling features inside this App, and no video calls either but you can send video messages and audio messages to other WhatsApp users. It also handles group messaging really well. The App is available for smartphones only and is free to download and free for the first year. After the first year it costs $0.99 per year.
Why bother, after all Viber is free? Yes but there are no Ads pushed to your smartphone when you use WhatsApp and many people these days are willing to pay for this type of service.
Competitor #2 - LINE
LINE is very popular in Asia and certain parts of Europe. It is estimated that there are over 200 million active users of LINE.
The LINE App is available for all major smartphones and also for your desktop (Windows and Mac). It supports real time messaging (including group messages) and you can also make audio and video calls, for free, to other LINE users. The App is free to download but some Ads are pushed to you.
The real advantage of LINE is that you can also make calls to other cell phones and landlines of non LINE users. Calls between LINE users are always free but the rates to non-LINE users are actually quite inexpensive. For example calls to U.S landlines and mobiles are only 2c/min, China is 2c/min and Japan 3c/min.
Competitor #3 - WeChat
WeChat is a Chinese based App and has are over 300 million active users. It is available for the PC and also all major smartphones.
The latest version of WeChat enables live group chat - think of this as a group conference call on your smartphone. Real time one-to-one voice and video chats are also possible along with sharing social snapshots from your camera. There is also a Look Around feature which allows you to find new friends nearby and chat to them. Obviously you should be careful with this feature!
The WeChat service is completely free but, like Viber, you can only text and chat with other WeChat users. You cannot make calls to non-WeChat users.
Competitor #4 - 1-VoIP (VoIP Home Phone + App)
Instead of simply downloading the Viber App and using it on your smartphone, you could consider a competitor such as 1-VoIP and merge your home phone service with your smartphone. This service opens up all kinds of new opportunities. A few of the top advantages of 1-VoIP are as follows:
Ditch your land line: With 1-VoIP, you can ditch your old landline at home and use them for your home phone service and save up to $500/year. All of your calls are sent over the Internet, so you can save a lot of money. It is as low as $8.97/month.
Take it with you: 1-VoIP includes a well-designed softphone, which is simply a virtual version of the home phone service. It is offered through a cleverly designed App and available on all of today's most popular smartphones (iPhone and Android). It can also be accessed through computers, laptops and tablets. This means people can call your home number and you pick it up either at home on a regular phone or on the road using your smartphone App. Very convenient!
Get more features: 1-VoIP is loaded with a robust array of features, and many of those features aren't available with standard landlines. With features like voicemail to email, enhanced 911 and anonymous caller rejection, it's easy to see why they have become so popular.
Call anyone: Unlike Viber, 1-VoIP gives you the ability to call absolutely anyone! You don't have to limit yourself to people who also use this service. You still avoid draining your monthly allotment of text messages and minutes, and you get so much more.
International Calls: Calls to International destinations are very low cost, for example calls to the UK are less than 1c/min, or they have a specific world unlimited calling plan for a little extra cost each month for those that need it.
Viber User Ratings
The following provides a summary of user submitted ratings for Viber and a comparison to a competitor 1-VoIP:
| Description | Viber | 1VoIP |
| --- | --- | --- |
| Total Ratings | 1 | 230 |
| Features | 3 | 4.8 |
| Reliability | 3 | 4.8 |
| Sound Quality | 3 | 4.8 |
| Customer Service | 3 | 4.9 |
| Value for Money | 5 | 4.8 |
| Recommended | 100% | 98% |
| Average Rating | 3.4 | 4.8 |
| Provider Links | Viber | 1VoIP |
Conclusion
There's no doubt that Viber is a well-designed App, and it offers a great service. However, there are many Viber competitors and depending on your needs, you may find a better match elsewhere. WhatsApp has a minimal fee but no Ads are sent to you, WeChat is a very similar service to Viber but has more users. LINE has all of the features of Viber but also allows you to make fairly low cost calls to non-LINE users. Finally 1-VoIP offers an App that is essentially an extension to your home phone service and uses the same number. This is great for those wanting to just use one telephone number and also people that need to make low cost International calls.
We hope this article helps you find the best phone App for your specific needs. If you have comments or questions let us know using the comments form below.
Other Providers to Compare
Here are some other popular providers worth comparing to Viber for home phone srevice.
Provider*
Highlights
Startup
Reviews
More Info

Special: Unlimited Calling for $6.21/Mo
Keep Your Number or Get New One
45+ Features Included
Money Back Guarantee

30-day Money Back


Read Reviews

Save 53%+ on Your Phone Bill
Over 40 Included Features
Easy Setup & Free Adapter to Use
No Contract or Cancellation Fee

30-day Money Back


Read Reviews

Special: $75 per year!
Free hardware & activation
Money back guarantee
30+ features

15-day Money Back


Read Reviews
Related Articles for Further Reading:
WhichVoIP Visitor Comments
#1 : Posted by Travis
Good info, thanks. I ended up using Viber just because I found that most of my friends were using Viber. I wish there was an app that could bridge these users together as I have a couple of friends that use WhatsApp but I don't want to download yet another app on my iphone.