Our VoIP FAQ guide contains the most frequently asked VoIP questions that we have gathered from users of WhichVoIP since 2005.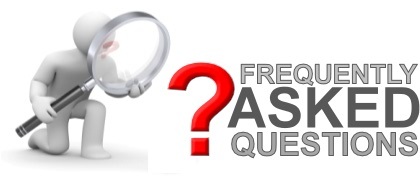 The frequently asked questions and answers are split into two categories below, the first section being generic and home service related, with the following section being business service related. The first section can be useful reading for any VoIP service user.
Generic/Home VoIP Questions and Answers
Look through the questions below to find the one that best matches your question. If you still have unanswered questions then use the comment form at end of this article to ask us directly.
What Is VoIP?
VoIP is an acronym for Voice over Internet Protocol or as commonly stated Voice over IP. Internet Protocol (IP) is the method by which data is sent over the Internet (from computer to computer for example). So, basically, VoIP is the transmission of your voice over an Internet connection.
How Does VoIP Work?
As VoIP uses your Internet connection to transmit your voice (which is an analog signal) over the Internet (which is a digital medium), your voice signal must first be converted into a digital signal that the Internet Protocol (your Internet connection) understands. This digital signal of your voice then travels over the Internet and is directed to the number you are calling. At the other end, the digital signal is converted back to an analog signal (your voice) so the person you are calling can hear you. The conversion at the other end allows you to speak to anyone with a regular phone number, whether they have VoIP service or regular phone service. This conversion can take place inside an ATA (Analog Telephone Adapter) or inside an IP phone.
What Do I Need To Use VoIP Service?
A high speed Internet connection is required, such as DSL or Cable Broadband service. To use your existing analog phone setup you will need an Analog Telephone Adapter (ATA) to allow connection to your Internet connection. As mentioned above, this ATA provides the conversion from your analog voice to the digital signal required for Internet transmission. Alternatively, you can purchase a special VoIP phone (often called IP Phone), which can be plugged straight into your Internet connection with no phone adapter required. You will also have to sign up for a VoIP Service Provider. Typically, service providers will provide the required ATA free of charge (typically a free lease, so you have to return the device if you cancel your service).
What Are The Providers Options And How Do They Compare?
The number of VoIP providers is increasing every week so there are lots of options. This is great for the consumer as it keeps prices low with lots of competition. Most providers offer a few different solutions to suit most people's needs, with varying prices and features. For a list of companies that provide home phone services, and also to access thousands of user submitted reviews to help with comparison, check out our Home VoIP Providers page.
Who Can I Call Using My VoIP Service?
Most plans now allow the user to call any number anywhere in the world, including local numbers, long distance numbers, International numbers, and cell numbers. However, this may depend on the Provider and the plan you choose. Some plans include International calling minutes but others charge you a low per minute rate (often in the 1 to 2 cents per minute range). The same is true for long distance, although most providers these days offer an Unlimited Calling plan that covers USA and Canada calling.
What Are Some Of The Advantages Of Using VoIP?
Probably the biggest advantage is the cost savings over a traditional phone service. These savings can be substantial, depending on the provider and plan you choose, and your existing phone usage and plan. Other advantages include great features (such as caller ID, call forwarding, voicemail, call waiting etc.), portability (you can take your phone adapter with you and in theory use on any high speed Internet connection), and the flexibility in being able to port your number to a new provider at any time.
What Are Some Of The Disadvantages Of Using VoIP?
The main disadvantages are that it may not work during power outages, though this can typically be overcome with an Uninterruptible Power Supply (UPS), or outages in your high speed Internet connection (most providers can have your calls forwarded to another number like your cell phone if required). Other disadvantages include, limitations on 911 dialing (see our E911 guide for more details), you will need a high speed Internet connection (DSL, cable etc.), and you may not get a directory listing (or have to pay an additional fee). It should be noted however that VoIP technology is progressing rapidly, and pretty much all of the disadvantages compared with a traditional phone service have been addressed or have workarounds.
Will I Be Able To Fax With VoIP?
Typically yes, but some Service Providers may not support this feature. A great alternative to consider is an Online Fax service (also known as Internet Fax). Another guide that will be of interest is our faxing with VoIP article.
Will I Still Be Able To Use My Computer During A Phone Call?
Yes, absolutely. Your VoIP phone service and your computer share your Internet connection. It is not like the older analog service where a single call takes a whole line up.
Does My Computer Need To Be On For My Phone Service To Work?
No, not if you are using a phone adapter or a special VoIP phone. Your phone service and your computer share the Internet connection so if your computer is off or even if you phone is off (unplugged) it will not affect the other. The only time you would need your computer on is if you are utilizing a Softphone App on your computer to make/receive calls.
Can I Keep My Existing Phone Number If I Switch To VoIP?
Nearly all Providers now offer the option to keep your existing phone number if you wish, referred to as local number portability. We always recommend though to check that your existing phone number can be ported to your new provider. Simply ask them and they can confirm. It is often a good idea to start with a new phone number first so you can test the service. Once happy with the service, get the provider to port your number over. This can save a lot of hassle if things do not work out.
One very important thing to note is that do NOT cancel your existing service until your phone number has completed porting to your new service provider. Otherwise you may lose your number. Check out our Local Number Portability guide for more detailed information.
Can I Keep My Phone Number If I Move Locations?
Yes, you can keep your phone number for life regardless of where you move. You can move down the street or across the country, location is not important for VoIP. This is one of the many advantages of VoIP, your service is very portable because all calls are handled in the cloud using the Internet. One important point though, if you move home, remember to log into your account on the provider's website and update your emergency E-911 location information, or let them know so they can update it for you. This is vital so emergency services automatically know where to go if you call 911. After all, you don't want them going to your old home 1500 miles away!
If you also need a local number for your new home, for example let's say it is outside of your old area code, you can buy a virtual number for this new area code. Then simply use this virtual number when you give it out to new friends so their calls are all local calls. The incoming calls for both numbers will be routed to your main phone by your service provider. Virtual numbers are usually less than $5 per month.
What If I Decide To Change My Phone Number After I Have VoIP?
Simple, you just request a new number from your service provider. Just let them know what area code you need and also whether you want to keep your old umber or let it go. Some providers may offer the customer the option to change their phone number themselves via their online portal, otherwise just phone customer service.
How Difficult Is It To Set-Up?
Set-up is actually very straightforward if you are using equipment supplied by your service provider. You simply plug the ATA device they send you into your Internet connection and your phone into the ATA. The same goes for an IP phone, simply plug it into your Internet and plug in the power cord. If you decide to go with a Bring Your Own Device (BYOD) option then you will have to follow some instructions on how to program it to connect to your new service providers system. Some providers allow BYOD and some do not.
You can find more detailed information in our VoIP Setup guide.
How Do I Add Multiple Phones Around The House?
If you are using an ATA device for your home phone service then you may want to understand how you can have multiple phones around the house in different rooms or areas. There are quite a few possibilities for adding multiple phones onto your phone service that are described in our Multiple Phones article.
Will VoIP Work With A Home Security System?
This question comes up a lot and the answer is MAYBE. Not the best answer we know! There are a number of items to consider so we decided to write an article that researches VoIP and home security systems which will hopefully help.
Will VoIP Work With Satellite Internet?
The problem with Satellite Internet is the latency involved in sending signals to and from the satellite since it is 22,000 miles away. Latency and jitter are not friends of VoIP and often this can result in poor quality calls. WhichVoIP wrote an article on VoIP over Satellite which is worth reading if you have Satellite Internet and are looking at VoIP.
I Travel A Lot, Can I Still Use VoIP?
Yes you can. As mentioned above, one of the advantages with VoIP is the ability to travel and still receive calls to your home or business line. There are a number of ways to do this. For example, the most simple is call forwarding, which means you can forward all incoming calls to a number of your choice (e.g. a cell phone). There is also a feature called Find Me Follow Me where you can add extra numbers to ring when you main phone is called (i.e. add your cell number). Another option is just to take your VoIP ATA device with you and plug any analog telephone into the ATA (note there may be International considerations here regarding the telephone). Finally, many providers have Softphones for computers or even better, Android and iPhone Apps that you can install onto your Smartphone. Now calls to your home or business number ring your main phone and also ring on your Smartphone. The caller ID is usually passed through too, so it is just like being at home. The Softphone App is an extension to your home or business phone service so outgoing calls will show your home/work number rather than your personal cell phone number.
Any Recommendations on Providers For My Home Phone Service?
The below table provides some options you may want to consider:
Provider*
Highlights
Startup
Reviews
More Info

Special: Unlimited Calling for $6.21/Mo
Keep Your Number or Get New One
45+ Features Included
Money Back Guarantee

30-day Money Back


Read Reviews

Save 53%+ on Your Phone Bill
Over 40 Included Features
Easy Setup & Free Adapter to Use
No Contract or Cancellation Fee

30-day Money Back


Read Reviews

Special: $75 per year!
Free hardware & activation
Money back guarantee
30+ features

15-day Money Back


Read Reviews

Save on hardware & low monthly rates!
No internet required
Free nationwide calling
Easy setup and no contracts

30-day Money Back


Read Reviews
Have A Specific Question Not Covered Above? Just Ask Us!
Use the Comment form at the end of this page to contact us with your question and we will try and respond within 24-48 hours. You will also find more questions asked by visitors along with our answers.
Business Service Frequently Asked Questions and Answers
Browse through the questions below. If you do not find the answer to your questions, use the comment form at the end of this article to ask us.
What Equipment Would I Need And Would I Need Space At My Office For It?
It all depends if you choose a hosted VoIP solution or an on-premise IP-PBX solution. For less than a few hundred phones (extensions, or employees) we would recommend a hosted solution. For this all you need are the IP phones and a service provider. The provider handles all of the call routing for you.
For more than a few hundred lines you may want to look at an IP-PBX. The equipment would be located at the office. Every office has a wiring closet of some sort where the existing telephone system and Internet is connected. Some expertise is required to configure an IP-PBX. You could then use SIP Trunks to connect your IP-PBX to the Internet and make low cost calls to the outside world. One advantage here is that internal calls just get handled by your on-premise IP-PBX, whereas for a hosted solution even internal calls get routed to the hosted service provider and then back to your office so it uses Internet bandwidth.
Would I Need To Maintain Any Equipment?
Not necessarily. There are companies that provide hosted VoIP service. In this scenario, all phone calls would be directed to the hosting provider and all you need are IP phones so no real maintenance at your end. Adding lines or changing elements of your phone system is performed through a simple web portal or by asking your provider.
For an IP-PBX however, yes there is maintenance required. This is like a large computer server and as such requires software updates/patches and any changes to your system requires someone with the right expertise, often some form of VoIP integrator.
To understand more about the types of business phone service options available please refer to our main Business page for more information.
What Type Of Internet Connection Do I Need?
This is dependant upon the number of users of your phone service. A typical rule of thumb is to have enough voice call bandwidth available for 20% of your users to make calls at any one time (concurrent calls). So if you have 100 IP phone users, you would want to have at least enough bandwidth for 20 phone calls at any one time. The easiest way to calculate bandwitdth required is to assume one VoIP call uses 100kbps of data (it's actually less than this and depends on the codec used). So in this example of 20 concurrent calls you would need 2Mbps to cover these calls on both uplink and downlink. If you are sharing your Internet connection with your computers also then you need to take that into consideration. Again, a good rule of thumb is to keep your voice needs to no higher than 20% of your bandwidth available. In this case a bandwidth of 10Mbps can be enough (it really depends on your typical data usage though and you can adjust the 20% number down to 5% as needed). There are also ways to give priority to voice traffic over data traffic within your network with features like QoS (Quality of Service). This can help with spikes in data usage during heavier phone use periods.
Why Wouldn't I Use A Traditional PBX?
You shouldn't if you ever want to reap the benefits of having a single converged network, and having access to a large number of productivity increasing tools and features, such as conferencing, softphones, etc. Also they can be problematic and expensive to maintain as they are usually very old pieces of equipment and tough to find people and companies that can maintain it. The capital outlay is also a barrier.
How Long Will It Take To Setup At My Office?
With a hosted VoIP solution it really is just a matter of unpacking the phones that you buy through your provider and plugging them in. So depending on how many phones you are installing will dictate how long it will take. A small office with 5 phones will take less than 20 minutes typically. When purchasing your phones through your provider they will come pre-programmed and ready to plug in.
If you are providing your own phones then you will need to add some time for programming them yourself so they will work with your new provider. This typically only takes a few minutes per phone.
Will I Save Money?
For a multi-campus corporation, the savings can be huge. Typically we see 50-60% savings on average and sometimes as high as 80% over traditional phone service, depending on your existing service and usage. Feel free to request free quotes using the form below so you can see how much you could save.
Is It Easy To Expand The System?
For a hosted service it is very easy, assuming you have enough Internet bandwidth. Simply log into your secure web portal and add a line or call your provider directly. Connect an IP phone and you are done! For an IP-PBX solution there is some configuration required to turn on another phone line but negligible compared to a traditional analog PBX.
What Are The 5 Most Important Questions To Ask A Potential Service Provider?
First make sure you can port your numbers over to them. Ask if there are any contracts to be signed. Ask how many customers/phone lines they currently support and how often they have network outages. Check out user reviews (we have thousands here at WhichVoIP) and look at their social media channels for outages!
For more detailed questions to ask potential providers check out our 15 Questions To Ask A Provider article.
How Much Does A T1/T3 Cost?
A T1 will cost you in the $300 region per month depending on your location and service provider. A T3 will be considerably more! The good news is that Cable and FiOS type services have improved significantly over the last few years. These are available to businesses and can provide business level service including SLAs (Service Level Agreements) which guarantee up time. There are options starting from $50/mo and upwards.
How Do We Handle Inter Office Extensions?
When you install an IP-PBX and you purchase the DIDs (Direct Inward Dial) from the VoIP company (e.g. a SIP provider), you have the option to use 3, 4 or 5 digit DIDs. The phone company only passes the DID to your call manager. If, for example, you had Seattle and San Francisco offices connected over a leased line WAN (which is almost always the case), then their phone systems will be integrated. For example the phones in Seattle will actually be registered to the call-manager at the HQ site in San Francisco. As such all call signaling for the phones in Seattle go through the main call manager. There are software features available which run on the Seattle router to provide back-up call-processing if the WAN connection ever fails. Hence there are no issues with 4-digit dialing.
For a hosted system it is simple to set up in your secure web portal given to you from your provider, or you can have your provider set it up for you. Just set up a new extension which will correspond to the IP address of your IP phone regardless of its physical location in the world.
Can I Share My Internet Connection With Voice And Data?
Yes you can share your Internet connection with voice and data but a router configuration is recommended to give voice priority over data thus ensuring QoS. Also, make sure you have enough bandwidth for both your voice call needs and your data needs.
Does The Service Provider Handle The VoIP Network At My Office Or Do I Need An Administrator?
There are a few options here. The service provider will not manage your network. You can have a hosted system where all the call routing is handled by the hosted provider at their facility so there is very little needed at your end other than the IP phones. For an IP-PBX you will likely need to employ an outside company to manage it, or hire an internal administrator. Often an IT department will look after this. Hosted solutions require little to no maintenance so are suited to smaller businesses that do not have IT departments or personnel.
Should We Buy IP Phones And How Much Are They?
Yes, you will need to buy IP Phones. Check out our IP Phones section for guidance.
It generally makes sense to buy your IP phones directly from your service provider for a couple of reasons. Firstly, they will come pre-programmed and ready to be simply plugged in to work. This makes it much easier for businesses with little to no IT personnel. Secondly, the phones are often cheaper to buy through the provider as they often charge close to wholesale pricing. Some providers have special deals on some phones which is worth checking as you can save quite a bit this way.
Do I Need Two CAT5 Cables To My Workstation For My Phone and Computer?
You only need ONE CAT5 cable drop to your work area from your Internet setup. This cable will plug into the IP phone (which itself is a layer 2 switch) and then your PC will plug into the phone using a CAT5 cable. Most phones are supplied with one CAT5 cable. If the access layer switch is enabled with Power over Ethernet (PoE), then you will not even require a power supply for your IP phone. The data and voice traffic is segmented at layer 2 by creating a different voice and data VLAN on the switch. The IP phone will mark the traffic at a higher precedence or class of service than the data traffic coming from the PC. Hence both security and traffic prioritization are taken care of by the phone itself.
Do I Need Battery Backup Now For My Phone Service In Case Power Goes Out?
This may depend on your location and the reliability of your supplied power. If you are in an area where you get multiple power outages each year you may want to consider some form of backup. Phone service requires power and an Internet connection to work. Uninterruptable Power Supplies (UPS) are available for short outages to keep your Internet connection and phones powered.
Can People Outside My Office Still Call Me Direct Or Do They Need To Go Through An Operator?
If you have purchased a DID (phone number) that can be setup to route calls to your phone then anyone can call you direct using that phone number. Otherwise, if there is just one number for the business then the caller can call the main number and be connected through to your extension (either through an auto-attendant, company directory, or receptionist etc.).
Do I Need To Be Familiar With And Understand VoIP Protocols?
This is not really necessary as the provider will help you with any questions you may have around these. Every hosted VoIP service should support SIP 2.0 so the only potential area where it might become an issue is if you have very old IP phones that do not support the protocol that the service provider supports. If you are buying new equipment with the new service then it should be fairly straightforward. If you do however want to learn more, you can visit our VoIP Protocols guide.
Can I Simply Move My IP phone To Another Cube And Keep The Same Phone Number?
Absolutely! It can be another cube in your office, or another cube in a different office across the country. That's the beauty of IP and MAC addresses (which your IP phone has); at that point it just looks like a computer on the Internet. Gone are the days where wiring updates have to be made when you want to move a phone from one cube to another, thank goodness!
I Still Need Access To A Fax Machine, What Are My Options?
We get this question a lot. There are actually numerous options available to you for faxing over IP, some better than others. If you are willing to give up on your fax machine then many providers have a virtual fax service, often called Internet Fax or Online Fax. Outgoing faxes are sent by uploading an electronic document (PDF etc.) into a secure online web portal, and incoming faxes go straight to your email as a PDF attachment. If you still need access to an actual fax machine we recommend a solution using the fax relay T.38 standard. For all of your options, potential savings and troubleshooting tips please take a look at our Fax over IP (FoIP) guide.
My Company Needs A Toll Free Number, What Are My Options?
Toll Free numbers used to be more popular than they are today and many businesses still use them. It can provide a more professional appearance and is useful if your customers are spread across the country rather than confined to a certain area code. With a toll free number customers can call you for free, and you pay for the usage. Some businesses also require vanity numbers so it is easy for customers to remember their phone number. There are a number of options here, take a look at our Toll free numbers guide to learn how this works and compare some providers. Most VoIP providers offer Toll Free numbers and services these days.
We currently Use Call Recording Software For Training Purposes, Is That Possible With VoIP?
Yes it is possible and many hosted service providers offer this feature (sometimes included in their feature set or as an add-on feature for a small monthly fee). There are typically two types of options, one that records all calls based on set parameters (extensions/groups etc.) or one that is an on-demand option (employee can start/stop recording on-demand by using a combination of entries on keypad). Check out our Call Recording guide to learn more.
One of the advantages of this feature is that it is all recorded in the cloud and you can typically download the recording as an MP3 file for storing locally. Most providers will store the recordings for a set length of time, such as 30, 60 or 90 days. Always remember to download the ones you want to keep before they get deleted.
What Is Shared Line Appearance (SLA)?
Shared Line Appearance, also referred to as SLA is a feature that allows one or more phones to hang off the same telephone number. Why would this be useful? Well consider a manager who is fortunate enough to have a personal assistant. It would be very useful for both of them to share the same phone number so the secretary can answer and screen all the phone calls coming in but also see the state of the managers extension at all times.
Another good use case for SLA is for employees who do not sit at a desk. For example let's consider a department store. Telephones are located at convenient locations throughout the department store. An incoming call can be placed on hold by a receptionist (or another employee) and the public address sytem could be used to indicate who the call is for. You have probably heard this in a store "James you have a phone call on line 3". James can simply go the nearest phone and press line 3.
An important point to note here is that the IP phones must be capable of supporting SLA and also the service provider.
Many hosted VoIP providers now support SLA in their call management software and it can easily be configured using the secure web portal that is provided to you.
Any Recommendations on Providers For My Business Phone Service?
The below table provides some options you may want to consider:
Provider*
Highlights
Startup
Reviews
More Info

Top Rated Customer Service
Unlimited Calls, Easy to Use
35+ Features, No Contracts
Dedicated Support Person

Free Trial


Read Reviews

Includes Phones on Select Plans
Outstanding Reliability
Incredible Features

Cancel Anytime


Read Reviews

Free Phones with sign-up
No Contract, No Commitment
USA Based Customer Support
Plans from $14.99/mo

Free Trial


Read Reviews
Have a Question Not Included Above? Ask Us!
Struggling to find your question and answer? No problem, use the COMMENTS section below to post your question and get a response from us usually within 24-48 hours.