Are you getting frustrated with the price of your phone bills these days?
Most likely you are paying two phone related bills each month, one for your home and one for your cell. Together this is likely to amount to at least $75 per month and possibly much higher.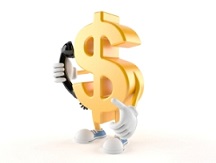 What if we told you that you could get these bills down to under $20 per month combined, would that be of interest? If so give yourself 5 minutes to read this article and we will highlight several options to consider for affordable phone service at home, and also on the road using no contract cell phones.
Your Current Phone Bills
First look out your monthly home phone bill and your cell phone bill, if you have these services, and make a note of the costs. As an example, Table 1 below shows the typical cost for home phone and cell service. This assumes a single person cell plan but of course this scales as more people in your family are added.
| Phone Bill | Monthly Bill |
| --- | --- |
| * Home phone service using a landline or a phone service from Comcast, Verizon etc. | $35 |
| ** Cell phone service from AT&T, Verizon etc. Assuming 400 minutes per month and texting. | $40 |
| Total Cost | $75 |
* Assuming promotional period is over as part of a triple play package. Landline service likely higher as per our VoIP savings comparison.
** Ignoring texting and data plans which of course could add an additional $50 to this bill.
Now let's first consider some phone saving options that you may or may not have heard of for home phone service.
Budget Home Phone Service
For home phone service, the technology referred to as Voice over IP (VoIP) has opened the doors to some tremendous cost savings for consumers and businesses. Your phone calls are sent over the Internet which is a lower cost and more efficient means of communication. The service providers reside in the cloud and they handle all of the call routing - this is a relatively easy business to get into and for that reason competition is fierce and pricing is highly competitive meaning the true winner is you, the consumer.
In Table 2 below, some VoIP companies that service the residential market are highlighted. Each of these providers have been displayed on WhichVoIP for many years so they are not fly-by-night companies. As you can see, VoIP is very low cost, and each of the providers offer service that is
less than $10 and can be as low as $6
.
Provider*
Highlights
Startup
Reviews
More Info

Special: Unlimited Calling for $6.21/Mo
Keep Your Number or Get New One
45+ Features Included
Money Back Guarantee

30-day Money Back


Read Reviews

Save 53%+ on Your Phone Bill
Over 40 Included Features
Easy Setup & Free Adapter to Use
No Contract or Cancellation Fee

30-day Money Back


Read Reviews

Save on hardware & low monthly rates!
No internet required
Free nationwide calling
Easy setup and no contracts

30-day Money Back


Read Reviews

Special: $75 per year!
Free hardware & activation
Money back guarantee
30+ features

15-day Money Back


Read Reviews
VoIP Versus Landline Comparison
I am sure the pricing looks very attractive to you, so what are you missing out on compared to a traditional home phone service such as a landline or even part of a triple play package from Comcast or Verizon. You may find this hard to believe but you are missing out on very little and in fact gaining in most cases as you can see from Table 3 below.
| Feature | VoIP | Landline |
| --- | --- | --- |
| Cost less than $10 per month. | | |
| Unlimited local and long distance minutes for USA/CAN and very low cost International minutes. | | |
| Caller ID so you can see who is calling you. | | |
| Advanced phone service features such as voicemail to email. | | |
| Call forward to another phone (e.g. forward all calls to your cell phone) | | |
| Incoming and/or Outgoing Fax | | |
| Three-way conference calls. | | |
| No Internet service required. | | |
| Phone works during power outages. | | |
The only two potential drawbacks with VoIP for your home using a provider such as that shown in Table 2 are power outages and Internet service requirements.
In the case of power outages, a traditional landline service will continue to operate as the copper wires to your house are powered. There are two ways to get around this though. First, use your cell phone if you have one, if not see our next section for cheap cell phone service. The second way is to purchase an Uninterruptible Power Supply (UPS) for around $50 to power your VoIP box and Internet modem.
The only other negative is that VoIP requires Internet service to work as your calls are sent over the Internet. If you do not have Internet currently then this is likely to be at least a $30 extra charge per month which may prevent you making the switch. However do not give up, your overall savings may be such that you can add Internet to your home and still save money using VoIP and no-contract cell service.
Cheap Cell Phone Service (No Contract)
Now, as part of our guide on affordable phone service, we turn to the mobility side and cell phones.
Most of us have some form of cell service and let's be honest it can be very costly and usually locks us into a contract for one or two years. Part of the reason for this is because in the U.S there are only four cellular providers that we hear about on the TV and radio namely, AT&T Wireless, Verizon Wireless, T-Mobile and Sprint. Basic cell service with these providers tends to start at around $40 per month. This is before you get into the discussion of data plans. It amazes me that in this day and age we have to pay for SMS texting. The same is true for talk minutes, the entire industry is moving to data and the big four are holding on to their talk minute plans for dear life - it's their cash cow after all. Most likely this will change as the providers move over to Voice over LTE in the next year or so, which promises true VoIP over the air so a call will be handled in the same way data is.
Fortunately there are other options out there that you may not have heard of. What about the coverage I hear you say? Well the coverage is often better than any of the big four simply because these lesser known providers buy minutes from the big guys. For example Trac-Fone buys minutes from AT&T and T-Mobile and depending on your location your call could be handled by either provider. Therefore their coverage is essentially a super-set of the AT&T and T-Mobile coverage maps.
As for pricing, it is often lower cost than the big four because they do not need to maintain any of the equipment. Just imagine how expensive it is for the big four to roll out an entire cellular network across the country and update it every few years for the latest technology, Analog, then GSM, then 3G networks, and now LTE.
Cell Phone Providers Comparison
Time to look at some of the cheap cell phone service providers in the U.S and compare their key features, followed by some highlights for each company.
Provider
Plan
Cost
Example
Unlimited
Text
Unlimited
Data
No
Contract
Additional
Info
Monthly or
Pay as you Go
1000 minutes =
$159.99
(Expires 1 year)

1 Text =
0.3 minutes

1 minute =
1 minute
Triple minutes for some phones,
so 1000 mins -> 3000 mins.
Includes carryover.
No smartphones just mobile web.
Monthly
$35 per month
300 anytime minutes
Latest smartphones and 4G LTE speeds. Uses Sprint network.
Hassle free switching.
Monthly
$19 per month
Unlimited minutes
Motorola Android smartphone.
WiFi based, uses Cellular (Sprint) when no WiFi.
Keep old number. No Apps to download for WiFi calling.
Tracfone

Tracfone was founded in 1996, and is headquartered in Miami, Florida. Tracfone is just one of six brands owned by the parent company America Movil, the other 5 brands are Net10, Safelink, Straight Talk, Telcel America and Simple Mobile.
It offers a no-contract "pay-as-you-go" type cellular service or low cost monthly plans and is partnered with all four of the major cellular providers in the U.S, which allows them to promote coverage numbers as high as 99.6%. Essentially what happens behind the scenes is it buys large chunks of airtime from the major carriers and then sells this to its customers.
The phones that can be purchased for Tracfone service have to be locked to Tracfone - an important point to make here, as you cannot just use any cell phone and expect to connect to the Tracfone service. The main highlights for Tracfone are as follows:
Buy minutes as low as 30 minutes and as high as 1500 minutes: This tends to fit most cellular needs for consumers.
Exiration times from 30 days to 365 days: The expiration time varies based on the size of minutes.
Carryover: If renewed before expiration, carryover of minutes is allowed.
Double or Triple Minutes: This is where the real savings are. Buy a phone that has double or triple minutes and your cellular cost over a year can be extremely cheap. e.g. 1000 minutes for a 1 year period becomes 3000 minutes at a cost of $160 - that equates to 250 minutes per month for $13/month, very tough to beat!
Talk, Text and Data: The Tracfone phones on offer are not smartphones but many can run apps and have mobile web browsers, which tend to be very basic. Usually one minute is exactly that for talk and data but you can get three texts per minute cost.
International: Make calls to over 100 International destinations.
For more info visit the Tracfone website
Virgin Mobile

Virgin Mobile (USA) was founded in 2001 as a joint venture between the Virgin Group, Sprint and Singapore Telecom but in 2009 Sprint bought out its partners and is now sole proprietor of Virgin Mobile USA. The company is headquartered in New Jersey.
It goes without saying that Sprint is used as the cellular carrier for Virgin Mobile in the United States but plans are no-contract based and very competitively priced. Some of the highlights for the Virgin Mobile plans are as follows:
Smartphones can be used: Many of the cheap cell phone services have no support for smartphones such as the iphone and Android phones. This is not the case for Virgin Mobile, it supports the latest and greatest smartphones running Long Term Evolution (LTE), the latest 4th generation cellular technology.
Unlimited data and texts: For as low as $35 per month, consumers can get unlimited text and data minutes and 300 talk minutes.
Keep your number: Move your phone number to Virgin Mobile for free.
No contract: You will not be tied up to any contract.
14 day guarantee: Return within 14 days for a full refund.
For more info visit the Virgin Mobile USA website
Republic Wireless

Republic Wireless was founded in 2011 and is headquartered in North Carolina. It is a division of Bandwidth.com.
Its model is very much a hybrid calling model where the primary means of communication is WiFi and when no WiFi network is available it connects to the Sprint cellular network. In order for this to work a special VoIP app is required for the phone to handle this switching and for this reason a special phone is necessary. Currently the only one on offer is the Android based Motorola Defy though the arrival of the Moto X is imminent. Some of the highlights for the Republic Wireless plans are as follows:
Low cost and TRULY unlimited: For only $19 per month you can enjoy unlimited calls, texts and data on your Android phone. No overages or caps, it truly is unlimited, something that can not be said for the majority of carriers.
One telephone number: When you download a VoIP app on a standard plan such as Viber, Rebtel or Skype you will typically be given a new number so that means you have one number for your phone and another for your VoIP app to make International calls or texts. Part of the beauty of Republic Wireless is that it is one phone number whether you are using WiFi or the Sprint CDMA network. Also no special buttons needed, just dial the number, the WiFi and Sprint switching is performed behind the scenes. This is also the main reason why so few phones are on offer, the secret sauce needs to be added to the phone and compliance testing made with the Sprint network.
Keep your number: Move your phone number from another carrier.
30 day guarantee: Return within 30 days for a full refund.
For more info visit the Republic Wireless website
Other Cheap Cellular Providers
The providers stated above are just a few of the many options now available for lower cost cell service. It is worth pointing out that many of the cellular providers are owned by the same parent companies and often the parent company is none other than one of the big four U.S cellular providers. Some other providers to look at if you want to expand your options, are as follows:
Straight Talk Wireless: This is Walmart's offering (though the back end is supported by America Movil similar to Tracfone) and can be used for any of the big four providers as they buy minutes in bulk from all of them. Unlimited service as low as $45 per month.
Net10: Similar to Tracfone and owned by the same parent company but the advantage here is support for smartphones. Costs $90 per month for 2 smartphone unlimited talk, text and 2.5GB data.
Cricket: A subsidiary of Leap Wireless which has since been acquired by AT&T. Offers smartphone packages with unlimited talk, text and 2.5GB data for $50 per month. For a regular phone with unlimited talk, text and data (mobile web) prices start at $35 per month.
MetroPCS: MetroPCS is now owned by T-Mobile and offers no-contract 4G cell service in the United States. MetroPCS offers unlimited talk, data and texts starting at $40 per month. For unlimited 4G data the price jumps to $60 per month.
Show Me The Savings
At the start of this article we asked you to look out your phone bills for home and any cellular bill that you may have and gave sample costs in Table 1. Use your specific costs against the options below in Table 5 to see how much savings your household could realize.
Examples
Home
Cell
Total
CURRENT:
Landline home phone (750 mins/month local and long distance)
Cell service from one of the big 4 carriers
(400 mins/month + texting)
$35
$40
$75
Option 1: AVERAGE USAGE
VoIP Home (500 mins/month local and long distance)
No contract cell
(250 mins/month + texting + mobile web)
Assumes triple minutes phone from Tracfone
$6
$13
$19
Savings of $56/month
Option 2: EXTENSIVE USAGE
VoIP Home (Unlimited local/long distance + 60 mins International)
No contract smartphone cell
(Unlimited mins/month + texting + data)
Assumes Republic Wireless
$6
$19
$25
Savings of $50/month
Using costs stated in Table 1, one can see that savings can be over $50 per month by choosing option 1 or option 2. Your particular savings may be higher or lower but the point is that all of us can save on our phone bills simply by realizing that there are other options available to you.
Other Ideas
The options presented in this guide should cover most use cases but there are some other ideas that perhaps you have not considered and may suit your needs better.
Move to cell only: Many people feel that a cell plan is all they need these days but they want to keep their home phone number. Why keep your home number? Well it is likely that you have given it out to many friends, family members and businesses over the years and might want it again sometime in the future. One way around this is to go with a cellular plan, such as that highlighted on this page, but also go for a really cheap pay as you go VoIP home phone plan such as Callcentric and just set call forward up so all calls to you home number are forwarded to your cell phone. No lost calls to your home number and just use your cell phone for all calls.
Mobile VoIP: For those that want to make low cost International calls from their cell phone, mobile VoIP is a good service to consider. You need a smartphone for this service and then download one of the many mobile VoIP apps that are in the marketplace such as Rebtel, Skype, Viber and others. For more information see our Mobile VoIP section.
Conclusions
The landscape has changed when it comes to phone service at home and on the go. There are now several budget phone service options available for your home in the form of VoIP and on the mobility side there are many cheap cell phone services offering low cost and no-contract service.
When comparing an average household that uses a landline type service (or even a triple play voice service) along with cell service from one of the big four cellular providers, against some of the options highlighted above, the savings can be huge. Our conservative estimates show savings of over $600 per year and that is likely to give you more minutes, more data, additional features and no contracts. Hopefully this has given you and your family some food for thought.
Please feel free to ask us questions or point out other ideas that were not covered in this article, using the comments section below. We answer ALL questions, usually within 24 hours.