Speech to text transcription has become a very popular feature for businesses and consumers. Learn about this technology, who it helps most and which providers are offering the ability to transcribe your voicemails, phone calls and meetings.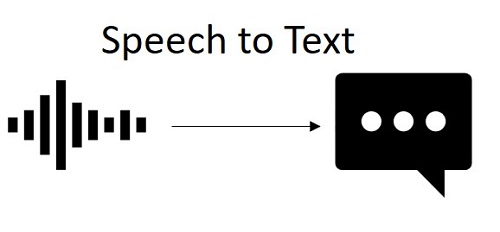 What is Transcription and Why Use it?
Transciption is the process of converting audio to text. It is most often used for voicemails but we are also seeing it used for call recordings and meetings these days.
It is actually quite a complex process to convert speech to text. Think about all of the languages, dialects and accents around the world. There are also many different audio formats for digitally encoded and compressed audio, such as WAV, MPEG3 and OPUS. Complex algorithms are required in order to reliably decode this speech into textual form. For this reason, speech to text transcription is often not performed in real-time and is offloaded to additional servers that are utilized primarily for transcribing voicemails and call recordings. However the delay tends to be in seconds, certainly less than a minute for longer voicemails.
The advances in technology have made transcription quite reliable. The algorithms often utilize Artificial Intelligence (AI) to learn and then improve the algorithms over time.
What are the Benefits of Speech to Text?
We receive a lot of questions each day from WhichVoIP.com visitors and transcription related questions are definitely increasing.
The primary markets for this are business customers who want the ability to read their voicemails rather than listen to them. If you are in a meeting and someone calls your desk phone and is sent to voicemail, most VoIP companies offer voicemail to email service so the attached audio file arrives in your inbox. Your cell phone may ping to indicate you have a new email and you see that it is a voicemail from a customer but you cannot listen to the audio because you are still in a meeting. If the voicemail is also transcribed and provided as text in the email, you can read it and get a feel for the context of the voicemail and determine if it is high priority or not.
It is also a great technology for those with hearing disabilities. Instead of struggling with the audio from a voicemail you can instead just read the contents.
Which VoIP Providers have Speech to Text?
Business Providers
8x8
8x8 calls this feature voicemail to email transcription and it is available for all 8x8 extensions. It is enabled by default but can be disabled if need be. Note that the email can take up to 5 minutes to be sent since this feature is off-loaded to different servers and then processed before finally emailed to your address on file for that extension. Call recording and transcription can also be enabled for 8x8 business customers as can 8x8 Meetings (you can turn this ON by pressing the CC button during an 8x8 video meeting).
Ooma Office Pro
The Ooma Office Pro plan includes full voicemail transcription and it is enabled automatically by default. The standard Ooma Office plan has voicemail to email but it does not transcribe the voicemail, it only attaches the audio file to the email.
GoToConnect (formerly Jive)
GoToConnect (formerly Jive) has not yet released transcription but we expect it to be available soon. GoToMeeting has full transcription for their meetings and since acquiring Jive it is highly likely this technology will be integrated into their hosted PBX service.
Residential Providers
Voiply
Voiply has a standard, low cost residential plan. It has voicemail to email but has no transcription. However, its business plan only costs $4 per month more than the residential plan and includes full voicemail to email with transcription, along with multiple other advanced features such as HD voice and business class SMS.
Third Party Transcription Services
If your VoIP service does not currently offer speech to text transcription but you are happy with them, consider using a third party for this feature.
Nexiwave
Nexiwave offers a service that is very easy to use and will transcribe your voicemails if your current VoIP provider cannot. Simply sign up for their service and forward all of your voicemails to a Nexiwave forwarder address you will be given after sign-up. They will transcribe the audio file and email you back with the audio file and transcribed text. To make it easier you can use this Nexiwave email address as the voicemail to email address that is configured for your phone service. It has a free version of its service which may have longer delays and a fast version which costs $60/mailbox/year.
Have your own PBX for Phone Service?
If you have your own Private Branch eXcahnge (PBX), for example based on Asterisk or Freeswitch, you may be able to utilize third party speech to text servers.
IBM Watson
The IBM Watson Speech to text service offers a rich set of options for transcription. Simple API calls can be made to their servers with your voicemails or other audio files for that matter and they will return the transcribed text that you can then insert into an email. Their Lite version is free, up to 500 minutes per month. Above 500 minutes the costs starts at 2c per minute. It accepts multiple formats for the audio including PCM, G.729, WAV, MP3 and OPUS.
Microsoft Azure
The Microsoft Azure Speech to text service gives you 5 hours of free speech to text per month and costs $1 per hour after this free limit. The main downside to this service has been its restricted input format, since it only supported WAV audio files. However, recently they added support for G.729 and MP3 formats.
Final Thoughts
Speech to text transcription is a really valuable feature to have. It's not until you start using it and reading voicemails that you see the value in it and it saves quite a lot of time. Although it's never 100% accurate you can nearly always get a feel for the context in the voicemail just by scanning the email. Many providers are now offering this feature as standard or for a nominal fee per month and third party options are being made available for those that do not have transcription capabilities yet.
Do you find transcription useful or have something to add? Let us know using our comments form below.