Fiber Optic Service (FiOS) Explained
What is FiOS?
Fiber Optic Service, more commonly referred to as FiOS, is about as good as it gets when it comes to Internet service for your home or business.
Data is transmitted using pulses of infrared light over glass fiber from the provider's Central Office directly to your home or business. Unlike electrical wiring, light is not susceptible to Electromagnetic interference and this ensures very fast and reliable communications. Also, the connection is point-to-point so is not shared with other users thus guaranteeing consistent service at any time of the day or night. It also is symmetrical, meaning the uplink and downlink speeds are the same. In fact, FiOS is one of the few Internet services that offers symmetrical speeds and if you have video gamers in your home, they will be delighted by this.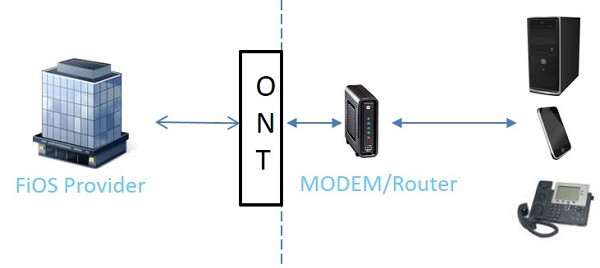 Speed and Pricing
Most FiOS providers offer different tiers of service. The lowest speeds tend to be 30 Mbps (Mega bits per second i.e. million digital bits per second) uplink and downlink and often cost less than $30 per month. Mid-tiers tend to be 100 Mbps up and down and cost around $50 per month. The highest speed tier is usually around 1 Gbps (i.e. 1000Mbps) and costs under $100 per month.
Other fees you may see on your bill are as follows:
Modem/Router Fees: Some providers charge an additional fee for the modem/router device. This is usually under $10 per month and it may be worthwhile purchasing your own hardware up front, if this is possible, so check with the FiOS provider.
Usage Fees: Look closely at the plan information as there may be a limited usage policy. That means overage charges may be charged beyond a reasonable usage limit. This is rare these days but worth checking.
Installation or Activation Fees: Additional one-time fees can be added by some providers for installation and/or activation.
Installation
FiOS installation involves placing an ONT (Optical Network Terminal) box at the side of your home or business, as shown in Figure 1 below. The ONT is responsible for converting the optical signal to and from an electrical signal. A CAT5/6 cable or a coaxial cable is then used inside the building and connects to a FiOS modem/router device (see Figures 2 and 3).
If you also have a landline phone service, a battery back-up module is required to ensure you always have power to make and receive calls (Figure 4).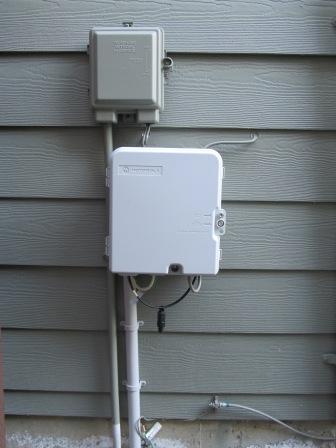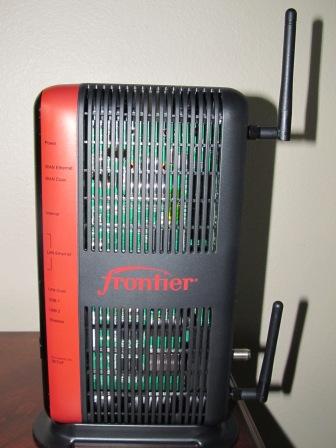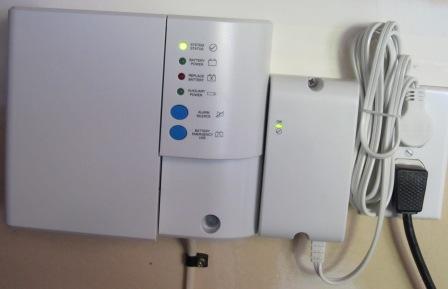 Some Advantages and Disadvantages
We will now cover some of the advantages and disadvantages of using a fiber optic Internet service.
FiOS Advantages
Speed tends to be much faster than most other Internet services, such as DSL. See Figure 5 below for a speed and VoIP test we ran on our FiOS service. Note the low jitter and fast uplink and downlink speeds.
Uplink and downlink speeds are symmetrical. DSL usually has a decent downlink speed but very poor uplink speed. FiOS does not have this issue.
The connection is not shared with your neighbors so Consistency of Service (CoS) is very good. This is important for VoIP service which requires a low latency and low jitter Internet connection. See our article on VoIP over FiOS for more details including some extensive VoIP test results.
The monthly bill is typically fixed, regardless of usage.
The distance between you and your provider does not impact service. Optical communication does not degrade as much as electrical wiring over longer distances since wiring resistance is not a factor nor is Electromagnetic interference.
Perfect for streaming movies and video gaming as the connection is fast, reliable and consistent so no lags or packet loss to contend with.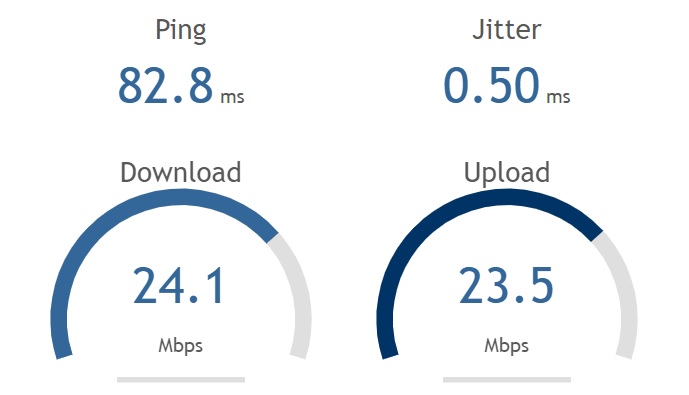 FiOS Disadvantages
It is not available everywhere. Only certain parts of the U.S have access to FiOS, unfortunately.
Summary
FiOS is about as good as it gets for Internet service, offering fast speeds in both directions, reliability and service consistency. It is perfect for streaming videos, gaming, VoIP and has enough bandwidth for your entire household or business. The only downside is it's not available everywhere. We also recommend you read our FiOS vs Cable - Frontier vs Comcast comparison summary to see what is best for your needs if you have both options available to you.
Finally, if you have any questions or comments on your experience with FiOS, let us know using our comment form below.
Related Articles for Further Reading: