Schools can often have a rocky relationship when adapting to new technologies. Usually, only the wealthiest schools will have a laid out plan for technology adoption and implementation, meaning the vast majority are in a race to catch up, and often implement new tech in a piecemeal fashion. Many times these technologies can be implemented right alongside outdated ones. You may find iPads being used in a classroom where the teacher is presenting via transparencies on an overhead projector, laptops being used by students working off of copied paper handouts or, in an example relevant to the rest of our article, an analog plain old telephone system (POTS) working alongside a Wi-Fi router.
In the rush to become more proficient in educational technology, many schools and districts are overlooking ways in which new technology can help to improve their aging infrastructures. One of the technological vestiges that many schools still rely on is POTS. These copper-wired systems can be expensive to not only operate and maintain, but also to expand. Concurrent to these systems, schools have made a major push to develop Internet access throughout schools. And while this is obviously of benefit to school classroom instruction, Internet connectivity can also be harnessed for another improvement; a switch to Voice Over Internet Protocol (VoIP) telephony service.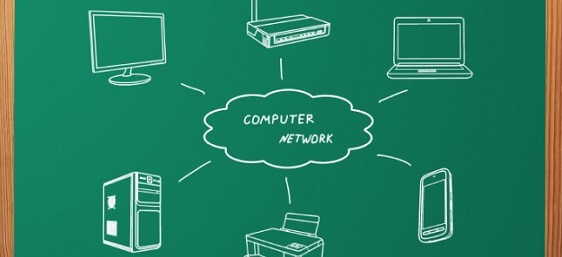 What are the Benefits?
The main, and most compelling, reason for educational institutions to make the switch to VoIP from POTS is cost. Recurring charges, taxes and fees are largely avoided with VoIP and across the board, particularly for larger networks like those in a school, VoIP service is a cheaper option than POTS. Rather than relying on the public telephone network to place and route calls, which is subsidized by the monthly service bills of POTS customers, VoIP calls are converted into data and streamed via a school's Internet connection. Similar to how email revolutionized letter based communication, VoIP is the next step forward for voice communication.
The scalability and flexibility of VoIP also brings additional savings. Rather than having new lines installed by technicians, lines can be expanded simply by plugging a compatible phone into a data port on a wall jack (or connecting wirelessly) and notifying the provider. In effect, any classroom with Internet access can also have dedicated phone access, as well as access to the other benefits available via VoIP. Depending on the provider and plan, these can include the ability to place calls from mobile devices, to have video teleconferences or even connecting directly to the intercom system.
Implementing a VoIP system can seem like a daunting task as it is an overhaul of the school's existing telephony networking. In practice, however, the setup is generally less complex than doing the same with a POTS system. Through a process known as SIP-trunking, a standard PBX (or IP-PBX) network can be adapted to allow calls to be routed externally. Management of hardware can either be done on-site or managed via a provider who will externally host (also referred to as Hosted VoIP) and maintain the network (often while providing additional security and features) at a price that still comes in below POTS.
What to Know Before Making the Switch
Existing Infrastructure
At the beginning of this decade, 80% of US schools stated that their Internet connection speed was not adequate. While schools don't need blazing bandwidth to utilize VoIP, slower speeds can be a key contributor to reduced call quality and schools should ensure they have adequate bandwidth before moving forward with a VoIP setup.
The number of existing phone lines should be analyzed and audited to see if they are necessary or if they can be replaced via a VoIP phone. What is the overall demand for phone access from staff?
Determine what existing POTS connected devices (fax, call boxes, etc.) need to be connected to the new VoIP setup.
Make sure all new IP phones will have proper access to power hookups. An advanced option may be to utilize Power Over Ethernet (PoE), particularly for areas with limited or faulty electrical outlets. With PoE, the phones are powered using the standard data cable and no additional outlet is required.
Internal Capabilities
Does your school have the technical expertise to install and organize a switch to VoIP? Do you need a third party to oversee setup?
Does your school have the expertise to manage the associated hardware and software onsite? Do you need to utilize a Hosted VoIP solution?
What VoIP features are desired by teachers and staff?
Emergency Preparedness
If the Internet connection or power (and VoIP service) goes down, what will your backup system be? Consider keeping one or two POTS lines active (with bare bones service) to prepare for a worse case scenario.
How will you deal with 911 connectivity? You can use an Enhanced 911 service or rely on cell phones or POTS phones for backup.
Will emergency phones or call boxes throughout the school have access to the VoIP network, or still be connected via POTS?
Additional Resources for Implementing VoIP in Schools
Discounts - Federal grants are available for implementing VoIP systems in educational institutions. However, these grants do have limitations as to how they are applied and restrictions on the extent of the network (internal vs. external). States may also have additional discounts or funding available for technology upgrades in educational institutions.
Research on Providers - There are numerous competing service providers in the space. Before deciding, make sure to compare service options, prices and reviews on this website and others and determine who the best (and most reliable) provider is for your school's needs.
Hopefully this guide on VoIP for schools has helped shed some light on the benefits and what you need to know before making the transition. If you have questions, let us know using the comment form below.